Barefoot Performance Sailing and Racing.
Imagine the challenge of two men on one boat, taking it in tern to battle the elements alone. Each boat is locked in a relentless tactical battle with the others.
Barefoot Performance Sailing brings you technical assistance, products and innovations that are game-changers when you're on the water.
We advise cruisers and racers, whether amateur or professional, on the best products for their particular boats, no matter how big or how small.
The entire BPS product line is also available through the Barefoot fleet and Barefoot Charters, at our base in the southern Caribbean.
Try before you buy, by chartering a Barefoot boat that features the products you're interested in.
BPS is an authorized dealer and distributor for all the products found here.
Product links are in this section, or simply use our online form for more information.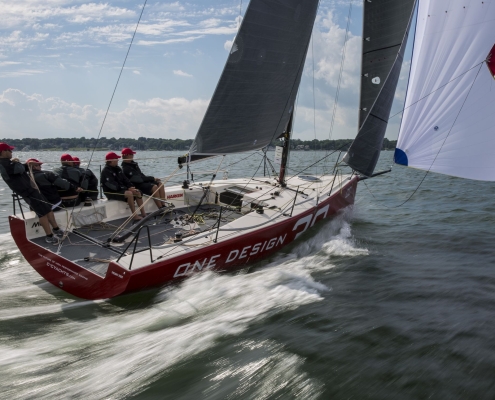 The C&C 30 can be used for corporate groups but is more suited to giving rides where the crew participate in sailing the boat.
The Melges 20 is to be framed as a fun day sailor used to teach high performance sailing techniques and boat on boat tactics.